This week, we celebrate the 1 year anniversary of the Armchair Architect thread. 1 year and 3.1K posts later, Brough Creek National is rounding into form. To think it all started out with a 2 green wedge range concept is crazy.
It was a wet one in Kansas City this weekend. After a slow start on Saturday, we got after it and knocked out some maintenance tasks. I weed waked both sides of the creek. It had become very overgrown already in the short growing season. Evan followed me around with round-up (shout out Scuff member #3 for the donation). Hopefully we won't need to go through as significant an effort in the months to come because of this. Restringing the weed wacker is the worst. Zach the Super got a fresh cut on the property – first of the year. Crazy what a simple cut and trim can do for the place.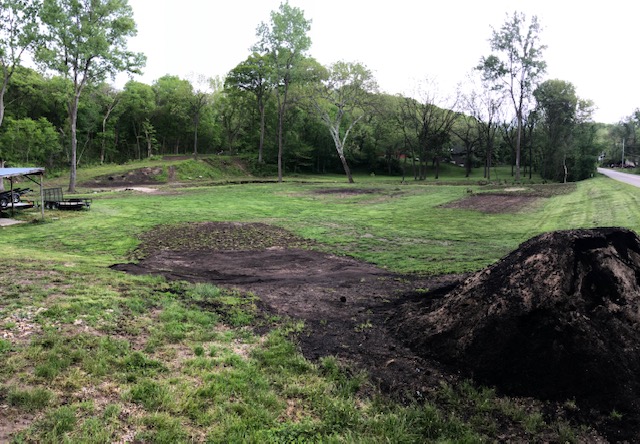 Here is a video from the day with some drone shots of the property as of this weekend. Can really see the green concepts in this one:
It felt progressive because of how much better the place looked afterwards, but it wasn't work that progressed the critical playing surfaces. Tough mental challenge to overcome.
Sunday came and we were basically playing dodge ball with the weather. Every 2 hours was an absolute downpour. After breakfast with Mom and short couch potato session, we popped out for a few hours. The plan was to move dirt to the 5th green and get that one shaped up. We have a surprise coming later this week that will help with that effort, so we waited. Spent a few hours working on the 1st tee box.
Here is the before: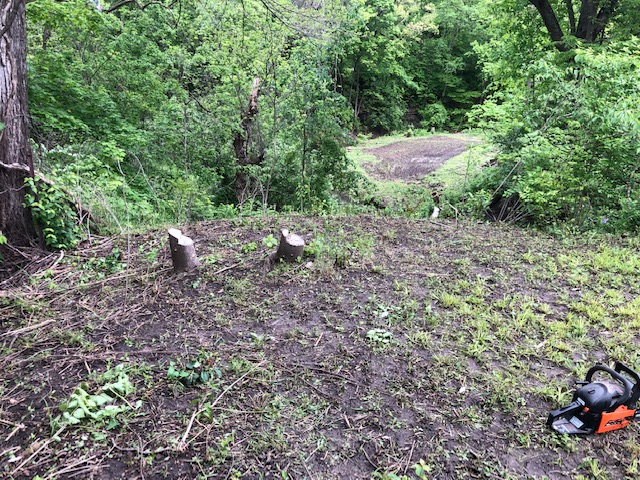 Couple big stumps, twigs, vines and other crap. Dug down 6 inches or so along the sides of the stumps and got them cut down. Shoveled dirt into the UTV and brought 4 loads over. We now have a 144 sq ft tee box for hole #1: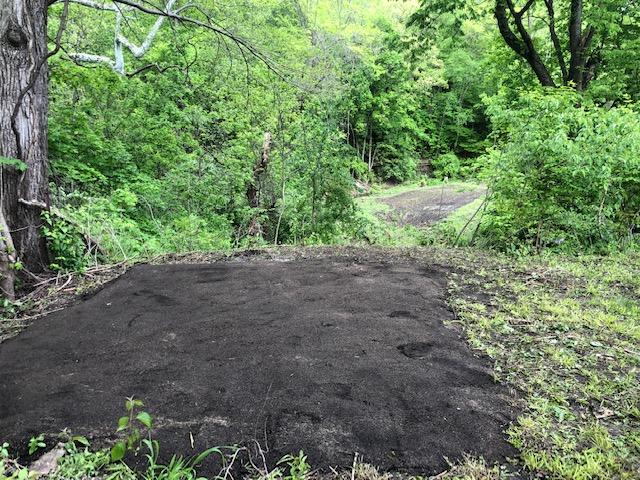 We are two weeks out from our first semi-truck load of Zoysia sod. Crazy stuff!
This upcoming weekend will be a big one. We are going to have to walk the tight rope and pray for good weather as all the SGB boyz have a bachelor party to attend on Saturday.
We are accepting delivery of 12 more yards of dirt sometime this week. We need more then we thought for the 5th green + other small projects. We will till the green complexes and tee boxes one more time. This will help break up the dirt to a more fine level. Should be easier on the tiller and Zach the second time around. Final shaping and rolling for smooth surfaces will follow the tilling. Gotta have nice surfaces for the sod to dig in to.
#Bestmembershipingolf